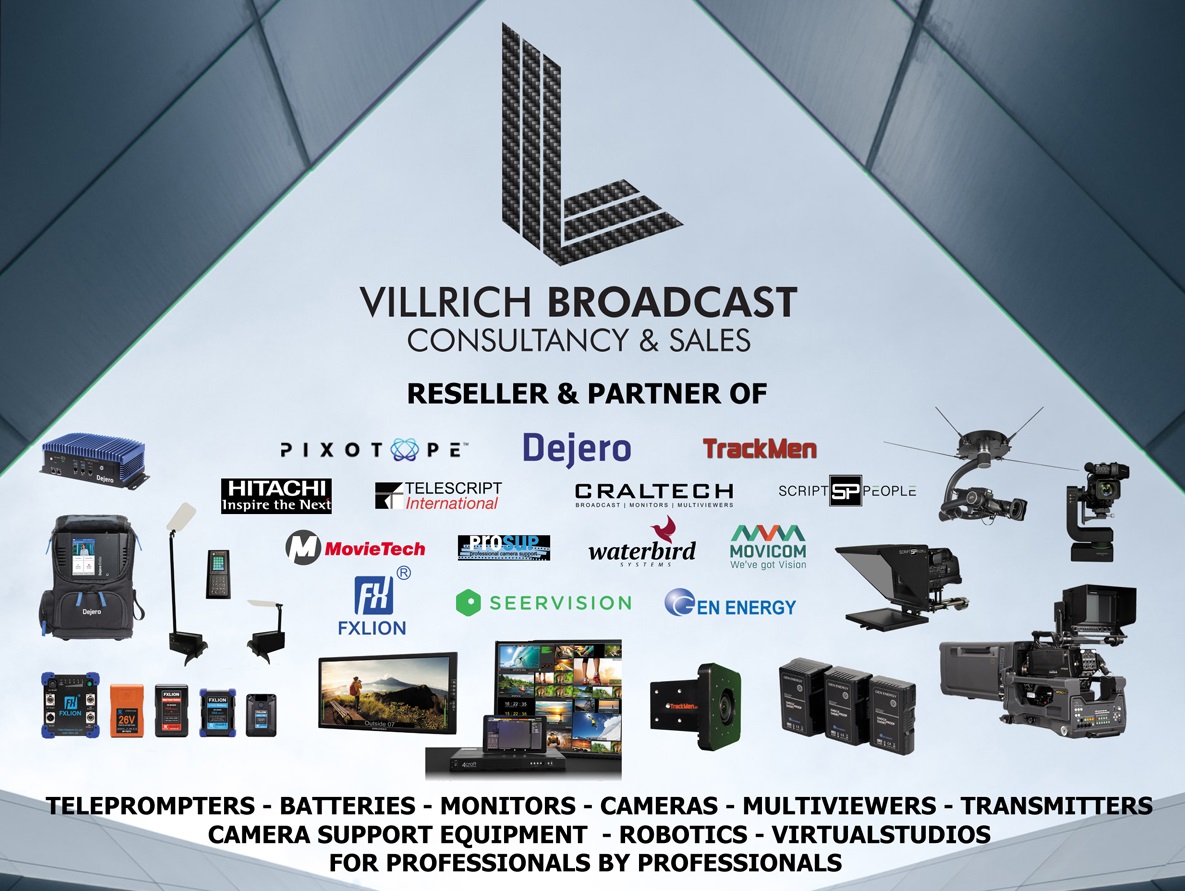 Villrich Broadcast
Contact us to find out what
we can do for your next production!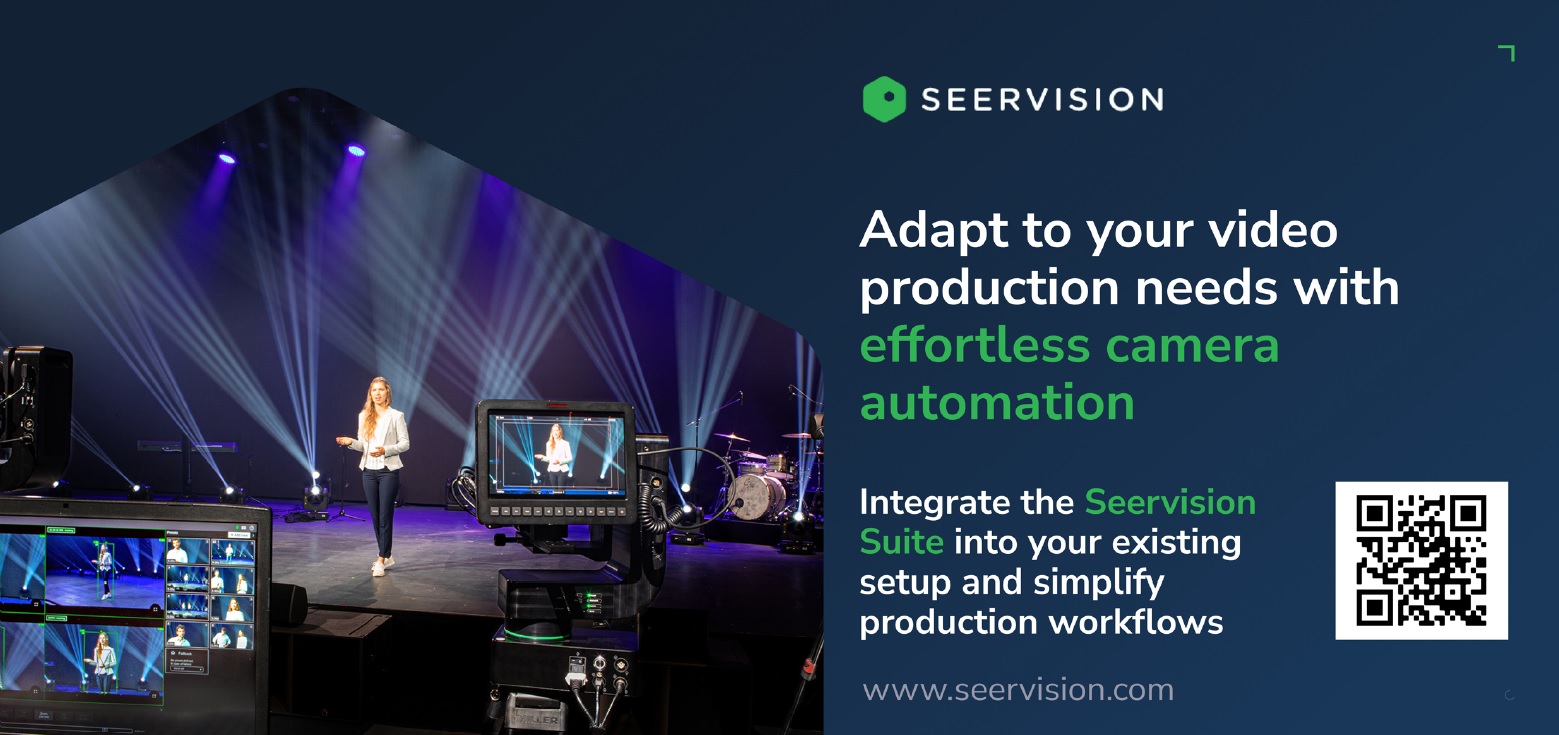 PTZ and Robotics Automation
Contact Us
for a demo contact us!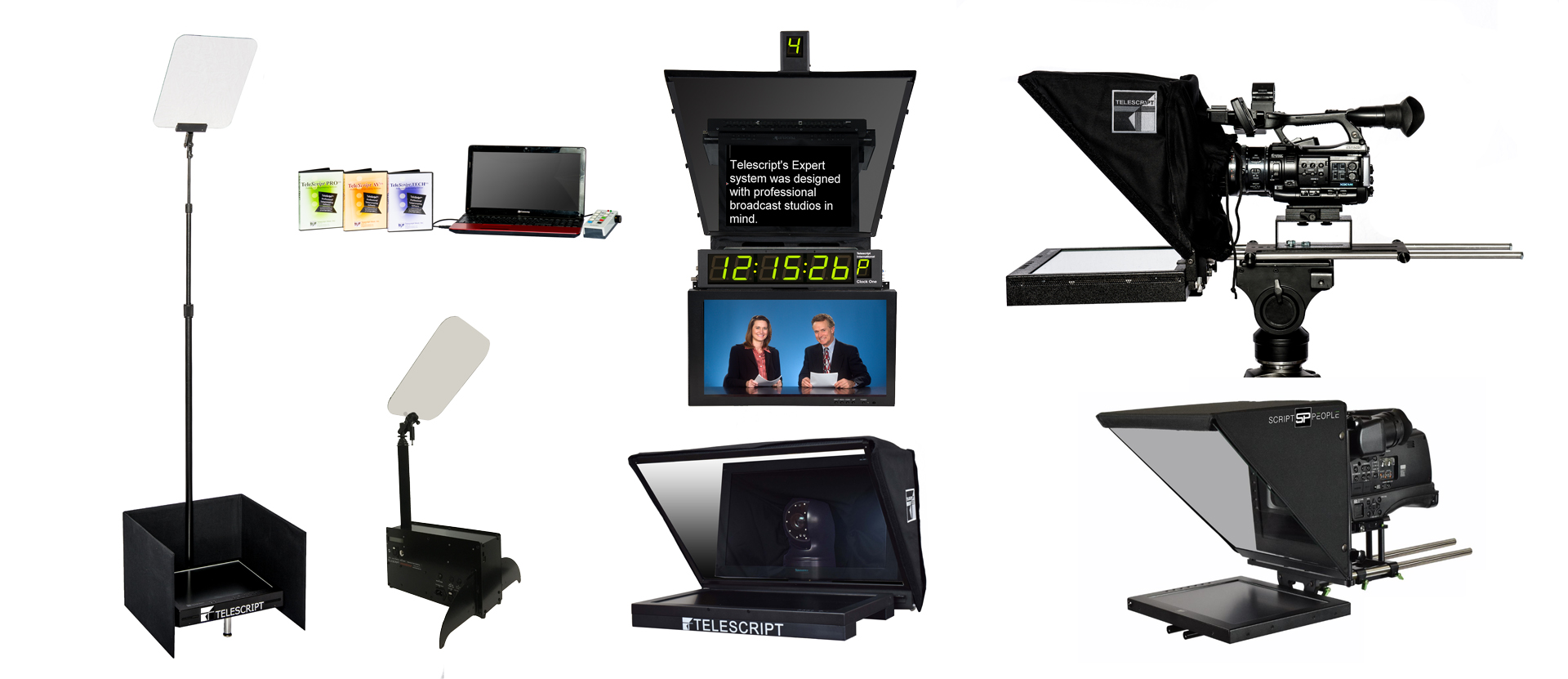 Shop Now
Telescript professional teleprompting solutions, from hardware to software. Whether it's for the leaders of the free world, heads of states, CEOs, television stations, or live events, Telescript is the right choice for your teleprompter needs.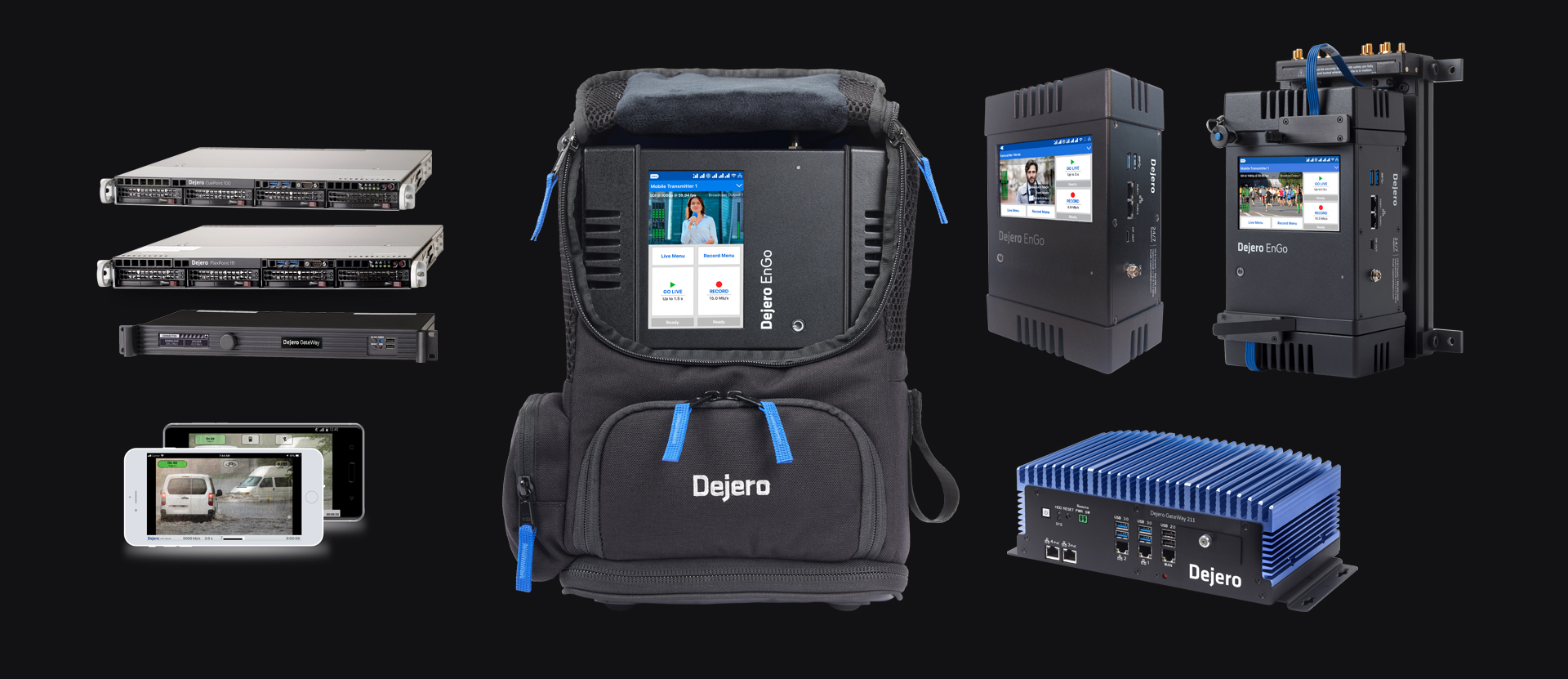 Dejero EnGo 265
Shop Now
Buy or Rent
EnGo 265 is the world's most durable and versatile mobile transmitter that's purpose-built for reliably sending high-quality live video from remote locations.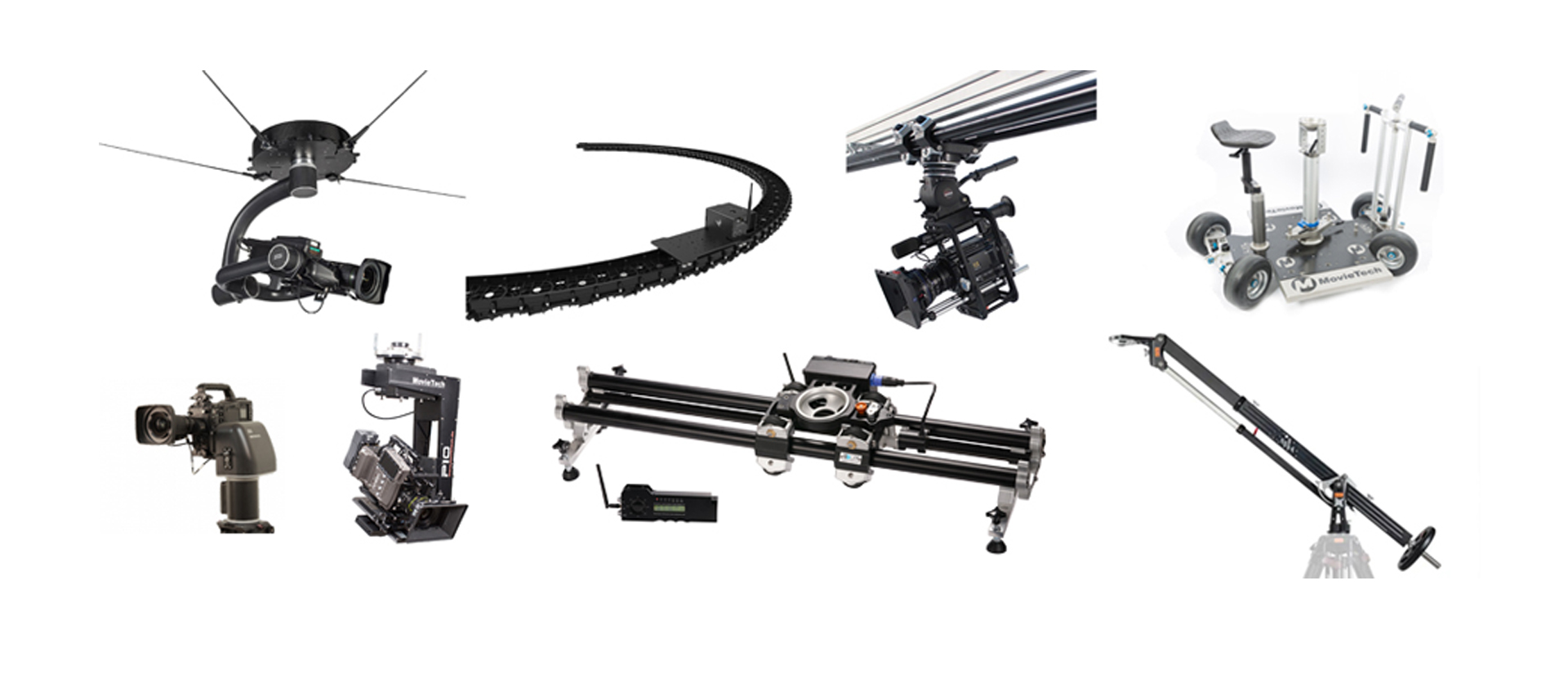 Call Us
Your Creative Partner when it comes to
Camera Support Equipment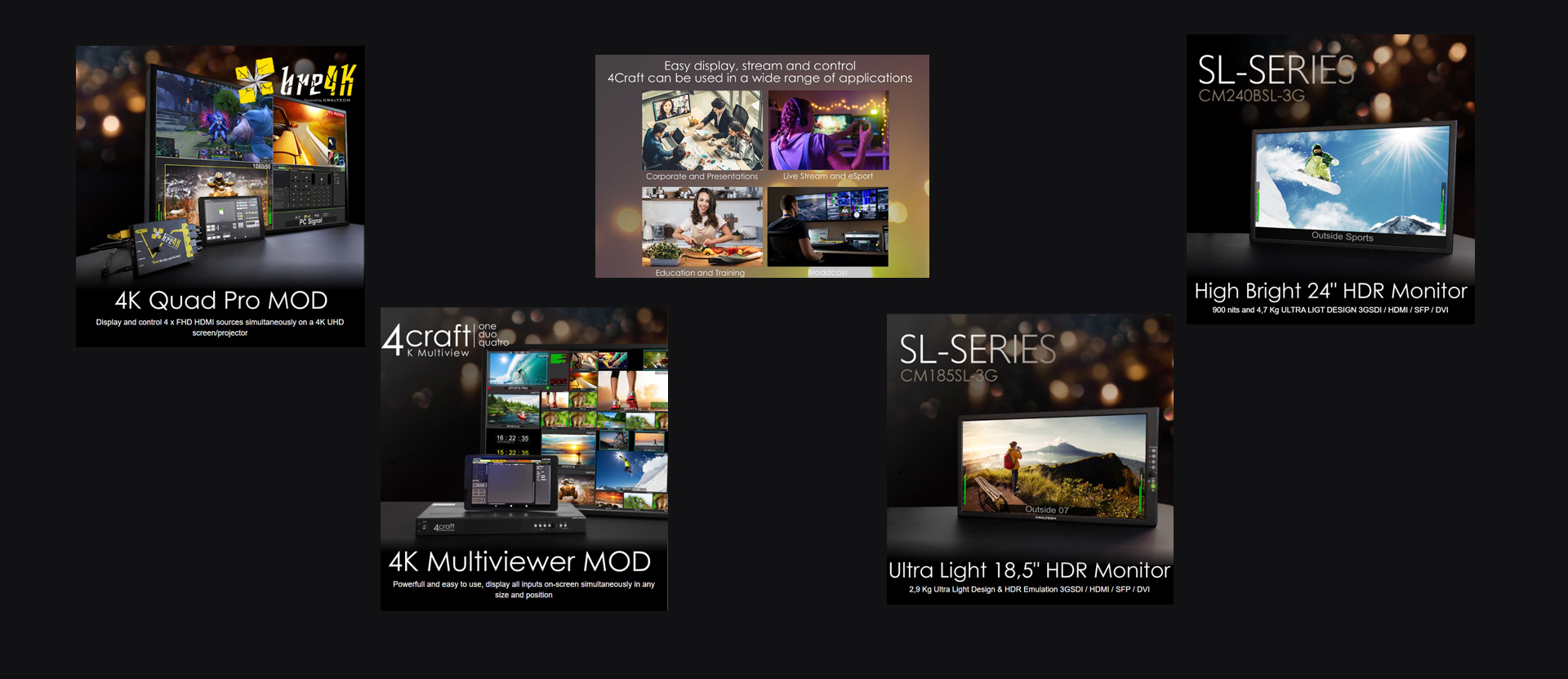 Shop Now
Broadcast Monitors
4K Multiviewers
4K Mini Quad-Split
Modular Multiviewers
Quad-Split Monitors

CRALTECH PRODUCTS ARE ADDRESSED TO A WIDE RANGE OF APPLICATIONS SUCH AS BROADCAST, CORPORATE, EVENTS, ADVERTISING AND INFORMATION SYSTEMS.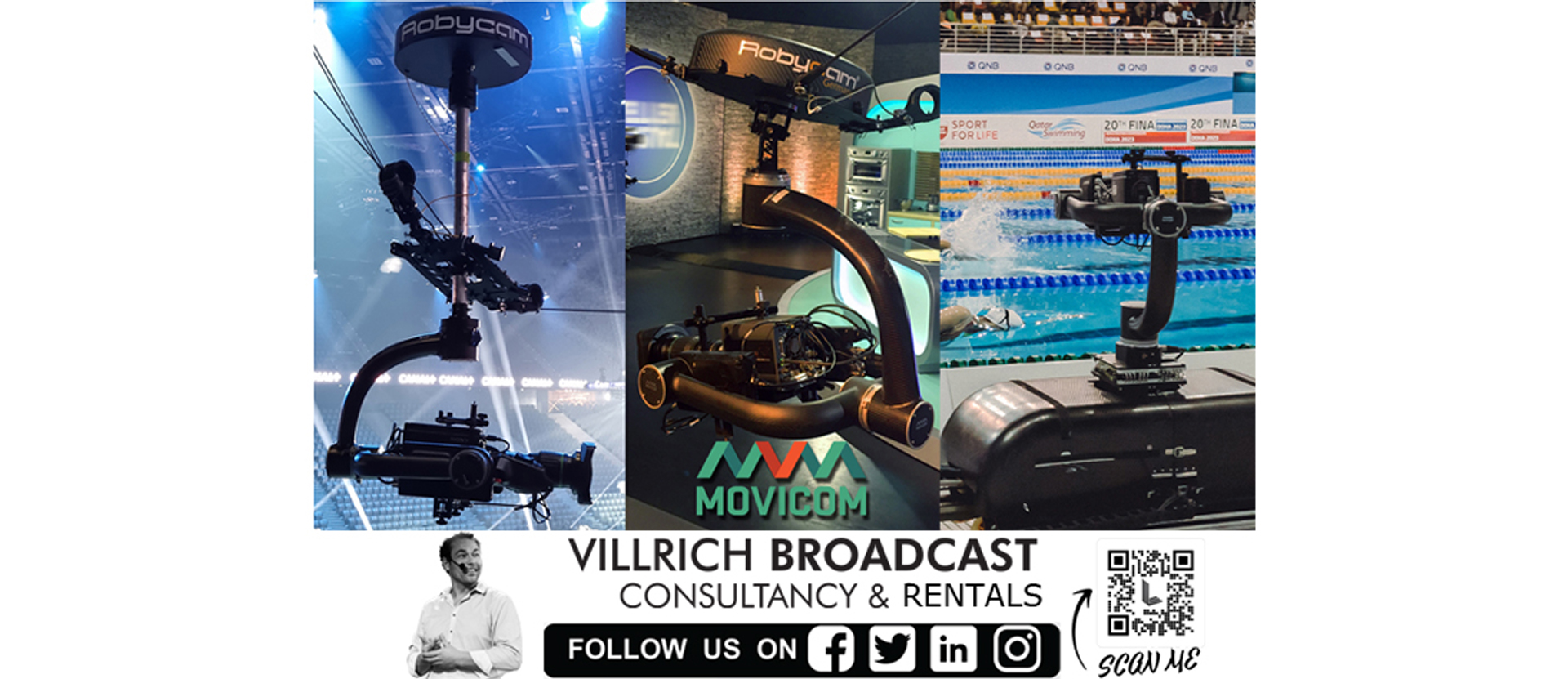 Contact Us
In addition to aerial camera systems, Movicom manufactures stabilized rail camera systems and remote robotic heads, all with built-in tracking, enabling AR across the system. Movicom has provided specialty cameras like RefCams and TowerCams for the Olympics and major international hockey tournaments. Integrating camera support hardware with positional tracking software for camera motion is the company's hallmark. Movicom's technicians take on the heavy lifting of insuring that the tracking data works seamlessly with AR software, enabling the ability to easily cut from one tracked camera to another for extended production value from the graphics. Cut from the cable camera, to the rail camera to the remote head camera and all of the graphics will be positioned exactly where they are supposed to be!
Movicom specializes in robotic camera support systems with positional tracking capability for broadcast applications. Using internal digital tracking ( NO add-ons or external markers required) the Robycam line of cable-suspended camera systems easily incorporate AR graphics and automated control (like safety zones, and recorded moves) with gyro-stabilized camera heads in 4-point and 2-point configurations. All of Movicom's s camera support systems use the open-source FreeD protocol to work with every major graphics software provider.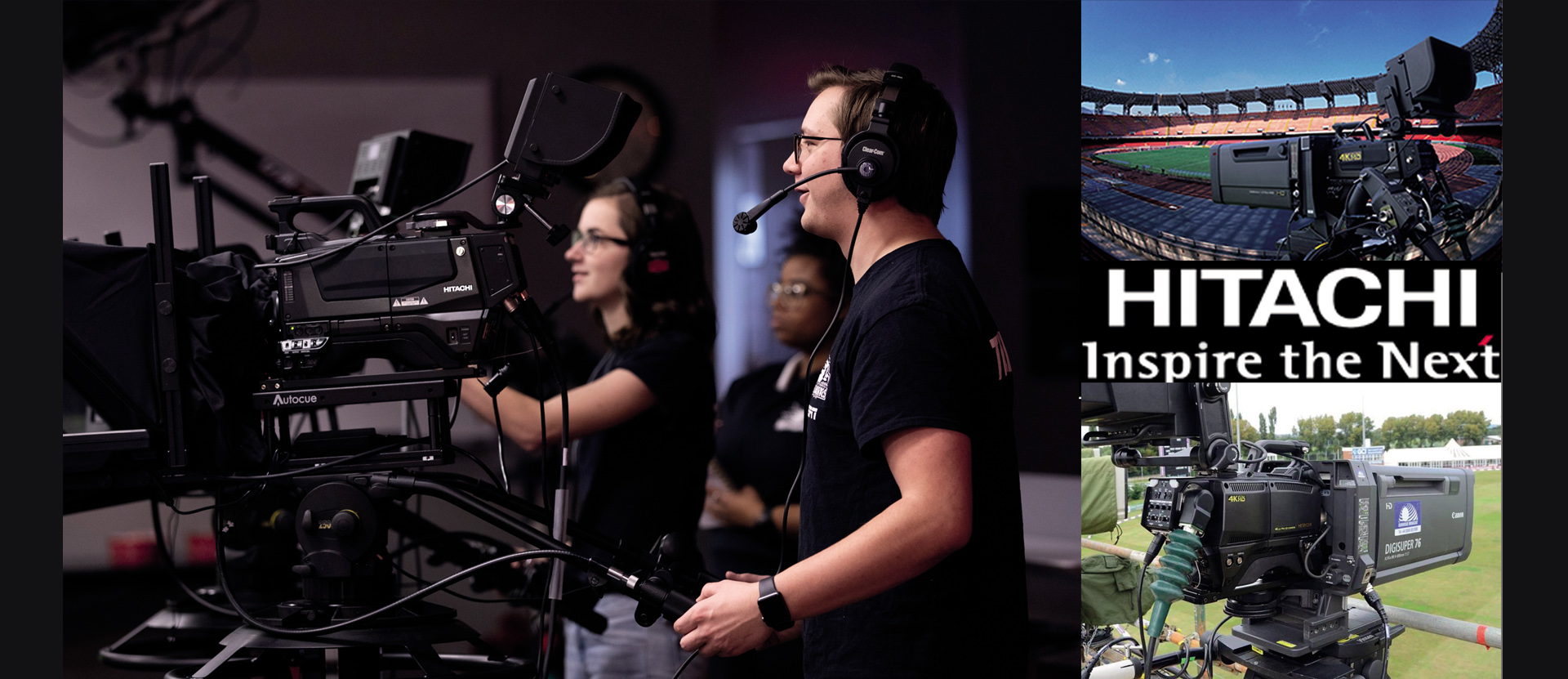 Contact Us
Hitachi Broadcast Cameras
portable studio & production cameras
FOR PROFESSIONALS BY PROFESSIONALS
Distributor & Reseller of: