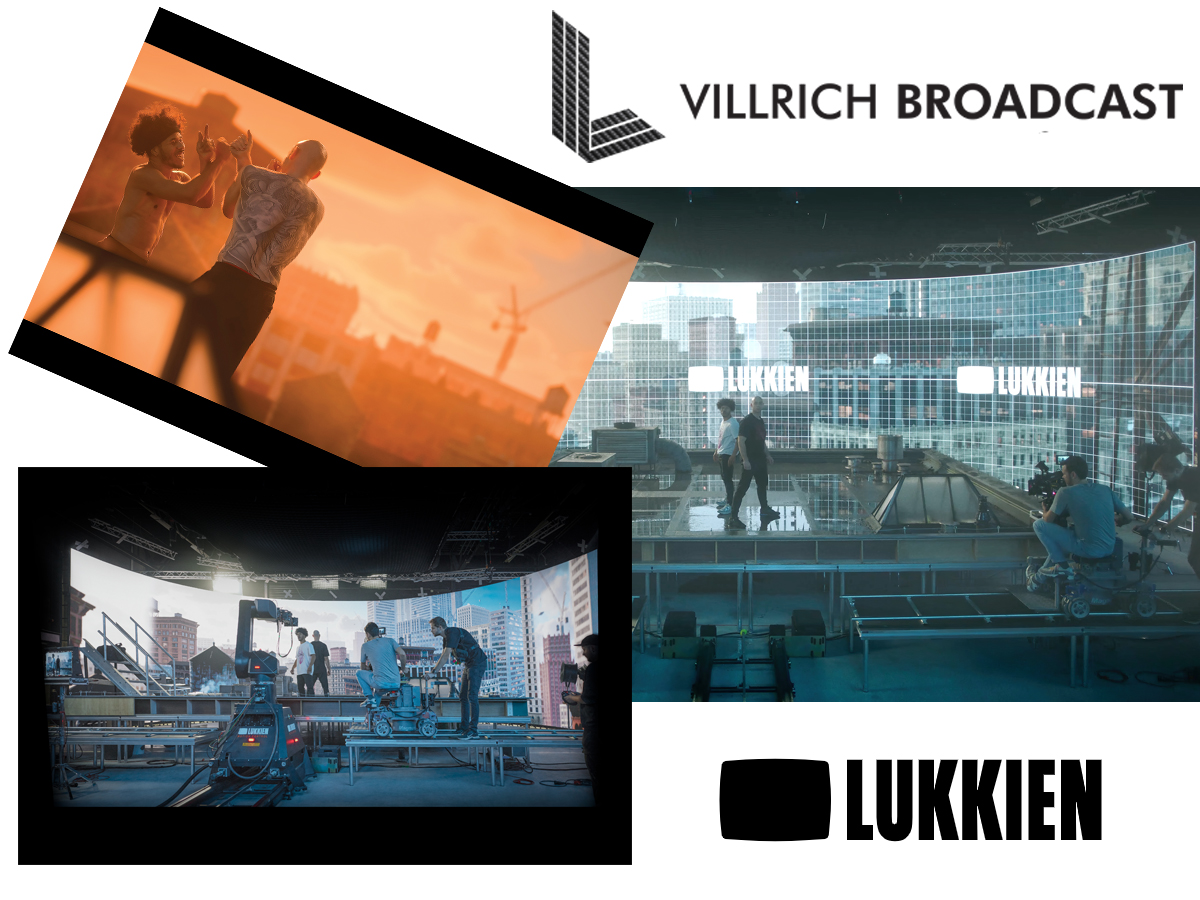 Lukkien invested in a LED volume with ROE panels, Disguise workflow, and Stype tracking
Last year, Lukkien invested in a 22×5 meter LED
volume with ROE Diamond panels, a Disguise workflow, and Stype tracking. In
2023, they started to create commercials, brand promo's, film productions and
more and will discover the full potential of their virtual production setup.

Villrich Broadcast consulted in their choice of camera
tracking and after comparing two brands, Lukkien ultimately chose Stype. This
system is very robust, quickly tweakable during a shoot, and is widely used in
VP volumes around the world. The technical support from Stype is superb, which
means that there is someone available for us 24/7 when we encounter any
problems. This was an important reason for us to choose Stype, as it almost
guarantees that any tracking issues during a shoot will not be a showstopper.

Virtual
production itself can be very effective with just a single prop. However, the
combination of VP with their in-house teams of set builders, art department,
crew, and CGI gives endless creative possibilities. It is now better than ever
to bring the outdoors inside or virtually build a set that is even more
beautiful. Their goal is to seek a wide range of content production in addition
to any high-end commercials or film productions. They can use the technology to
create more production value for social and online content.

Think, for
example, about centrally produced region-specific content for international
brands. They can easily switch between locations, or turn a loft into a
European, Asian, or American location with accents and a view. The
possibilities are literally endless, so we hope to see great concepts from
agencies or nice collaborations with other production companies. Lukkien is
open to these kinds of connections, expanding the use of our virtual production
set up.