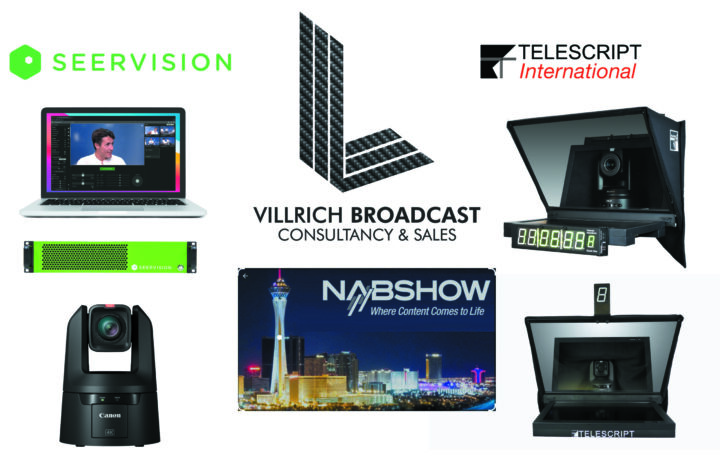 PTZ solution with NDI | NABSHOW 2022 | CENTRALL HALL | BOOTH C5026
Villrich Broadcast | Consultancy & Sales, will be at this year's NAB Show in Central Hall at the Telescript Booth C5026, where we will demonstrate a total solution of the new Canon CR-N500 PTZ and Telescript ROBO-210-NDI a 21.5″ teleprompting system with NDI. The PTZ is automated through the Seervision Suite. The Seervision Suite integrates directly with a wide variety of Pan/Tilt Heads and PTZ cameras, and our API allows you to keep using all your existing systems while continuing the workflow of your video production. 
In case you like to set up an appointment feel free to send us an email to info@villrich.com or give us a call. Las Vegas Convention Center | 23-27 April | See you there!
Sunday, April 24 | 10 a.m. – 6 p.m.
Monday, April 25 | 9 a.m. – 6 p.m.
Tuesday, April 26 | 9 a.m. – 6 p.m.
Wednesday, April 27 | 9 a.m. – 2 p.m.    ­ ­ ­